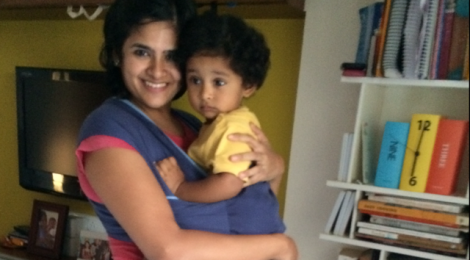 Warning
: count(): Parameter must be an array or an object that implements Countable in
/home/who678197/public_html/wp-content/plugins/really-simple-facebook-twitter-share-buttons/really-simple-facebook-twitter-share-buttons.php
on line
514
This was my first post on this blog a year ago.
At that time I was still heavily into eating clean, maintaining a healthy lifestyle, ensuring that I raise N eating only real food in a processed world and developing my niche.
Since then I have come a long way as a mother, as a person, as a blogger, faced ups and downs when it comes to fitness and I'm now struggling to crawl back out of a hormonal hole.
On the fitness front I am now doing Crossfit and really enjoying it so far. I have seen results already when it comes to strength and leanness and muscle definition. I don't know what took me so long to start something I have been writing about forever.
On the food front I am no longer a paleo nazi but eat a lot of things that constitute as modern foods. However I still try and steer clear of processed foods and toxins as far as possible.
Interestingly my top blog posts to date are a mix of paleo in the Indian context (which was mostly what my last blog was about) and primal parenting (which Wholesome Mamma is primarily about). My top 5 posts of all time are:
1) What I wish I had known about baby sleep 2) Primal vegetarian Indian food 3) Bye Bye diapers at 17 months 4) Primal/ Paleo Indian meal ideas 5) Vegetarian and Primal? Some ideas for you.
Month on month there has been an increase in page views, google searches that lead to my blog and comments. That's a great sign that I am writing relevant stuff and my words are not being gobbled up in cyber space and it keeps me going. I also receive quite a few emails per month from worried moms whose babies are not eating well, to moms wanting to do something about their waist lines. It's my absolute pleasure to reach out these moms and offer some hand holding!
My passion for all things natural and for research and information in the sphere of women and children's health has propelled to work towards a certification as a lactation educator and also a La Leche League leader in order to help new mother's do what nature intended for mothers and babies – breastfeed.
Misinformation and myths with regards to formula and breastfeeding are rampant and really get my goat and I'd like to dispel them one mother at a time. This is going to take a major part of this year and I hope to be certified by the end of this year or early 2015.
As a 'Stay At Home Mom' my day looks like this.
N wakes up at 7 and has a leisurely nurse for 1 hour 20 mins. 8:20 my alarm goes off which is when I gently shake N off and he is up with a magical smile and a kiss. I get dressed and leave for Crossfit while the husband gives him breakfast and plays with him. Home again and I have half an hour to play with N before I go to drop him to play school. Come back shower, breakfast, read the news and make notes for the day and then off again to fetch him from school. Back home lunch, read him a few books to him until he has bounced a couple of my head or his, then he is down for a nap.
From 2 to 5 while he is sleeping, I work on the blog, research, read, write, study for the course, watch videos on lactation, write for some other commitments or blogs, whatever it is that I have planned for the day. N is up and we go out to the park or some other social interactions. We're back at 7:30, he has dinner, bath and in bed by 9.
I either interact with the husband or read some of the books on my huge reading list which, mainly revolve around, parenting, breastfeeding, or some such topic, or read researches online. If I'm lucky we go for a small walk just to catch up.
And it's midnight, and N is awake again and ready to come into our bed, we all go to sleep then. At 3 am he wakes me to pee and nurse some more, wants to play for a bit, as he is now wide awake while peeing. Back in bed by 4 and up by 7. J I'm not complaining.
Wholesome Mamma was nominated in its first year as one of the top 5 parenting blogs in India at the BlogAdda awards. It's great to be acknowledged when you pour your heart into your posts and I'd be lying if I said it wasn't a highlight for me this year!
I had an opportunity to speak at Momentum – an event for moms and kids – organized by Ruchita Dar Shah of First mom's club fame. With a panel of amazing mommy bloggers like Tara Sharma Saluja, Kiran Manral, Priya Fonseca and Mansi Zaveri, we discussed women bloggers and the changing influencers for women and encouraged other moms to take the plunge and blog away. The sessions were moderated by Vinita Bahl of BlogwatiG fame.
Here are some pictures from the discussion.
I also recently attended an AGM of Birth India and came back completely blown away by the hard work by this group of birth professionals to spread awareness and the truth about natural birth. It's a group I plan to contribute to in the future as time permits.
What lies ahead for Wholesome Mamma?
With my certification as a Lactation Educator and a La Leche League leader in the works, this blog is definitely going to delve deeper into breastfeeding – how it's meant to be vs. what is happening culturally. My love for natural birth and baby and mother friendly initiatives is also going to reflect here.
My trials and tribulations with regards to N will make their presence felt and of course some paleo Indian nuggets of 'wisdom' from a 4 plus years advocate will continue to find space here.
I hope you'll hang around!
Thanks for reading. Do say hi in the comments!