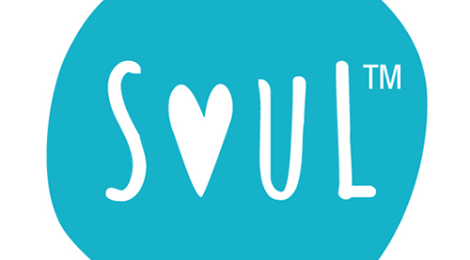 Warning
: count(): Parameter must be an array or an object that implements Countable in
/home/who678197/public_html/wp-content/plugins/really-simple-facebook-twitter-share-buttons/really-simple-facebook-twitter-share-buttons.php
on line
514
Since I became a mother 3 plus years ago the baby-wearing scene in India has taken off big time and there are a numerous Indian made ergonomic carriers out there. It's very exciting as before one had hardly heard of an ergonomic carrier in India and many carried their babies' front facing with legs dangling (I did it too) a very uncomfortable and not healthy position for a baby.
I am pleased to say that baby wearing has now reached a point where mothers over here have numerous pretty, cool and gorgeous choices of carriers, styles, colours, prints and brands. The newest entrant in this market is Soul Slings, with their gorgeous Full buckle carriers* or SSCs (soft structured carriers). I am a big fan of the Sscs as they are easy to put baby in and out, a perfect fit every time for a clutzy person like me, easy for dads too.
Though Soul started out with ring slings and Soul Tais (and have been popular for awhile) I had used a ring sling in the past and I'm not the biggest fan anymore and therefore didn't show much interest, but as soon as I saw The full Buckle I reached out to Chinmayie (founder) and requested her to send me a carrier for review. (Not at all saying ring slings are not good but for me I preferred the wrap and now the SSC any day!)
A little note from the founders:
"Soul began its journey as a company set up by a babywearing mother for parents everywhere. Today it is a family-run and family-friendly registered Indian company that is proud of its identity. Ravindra and Chinmayie, a homeschooling, breastfeeding, cloth-diapering, attachment-parenting, co-sleeping, and of course, babywearing couple from Karnataka, India, spend much of their working day in the Soul studio, often joined by their children. Our team is composed almost entirely of working mothers from nearby areas, some of them either single or the sole wage-earner in their families. As Soul grows we are working towards helping them attain true self-sufficiency through initiatives that promote health insurance, personal savings, help with their children's education etc. We value every member of our team and believe that employees produce their best work in a safe, happy and comfortable work environment."
Soul Full Buckle Review:
I love the fit. It fits around my little one as snug and as comfortable as a wrap. The wrap according to me is the most comfortable carrier thanks to the way it molds itself around the baby. The SSC or the full buckle on the other hand is not as flexible but is the next best thing and much easier to put on or get off than a wrap. For me the Soul Full Buckle is a combination of the two. Easy to wear, perfect fit every time and so soft and snug that it's almost like a wrap. And since I am a messy imperfectionist its perfect!
The M shape of the legs (which means that I'm carrying the baby in an ergonomic position) is very well defined thanks to the wideness of the seat and it looks really comfortable for my LO.
The buckles are of good quality, the fabric is breathable and light, it's so pretty, and it's made of jacquard weave that is a technique that allows pretty patterns on the fabric.
I LOVE the fact that it is so light and thin that I can roll it up and it fits into my handbag! It's amazing!
I love the size as well as it is taller than the Anmol SSC that I currently own and the seat for the butt and legs is wider so more comfortable for my tall 10 plus kg 9 month old though I suspect a smaller baby will probably take a little more time than the usual 3- 4 months to be completely comfortable in this one. Read here for a detailed comparison on the two carriers.
I prefer front carries any day even when my first baby grew pretty big for front carries. It's just a really cute way to be near them and kiss and cuddle, but here I am carrying baby on my back. In this case because the fabric is so thin and supple (add to that my inexperience in back carries) I had a tough time with this as the carrier kept folding or rolling at my back and I could not get on that easily compared to a firmer or thicker body that just stays sticking out. Front carries are very simple though (and did I mention snug?)
I am not yet sure whether I like the way that the hood just hangs out without a pouch (though it looks beautiful) and I don't really miss the pocket for keys or phone as I have personally never used it in my other carriers.
Thanks for reading! Hope you find this review useful and go ahead and wear your baby you will never regret it!
Please read here for more reviews of carriers in India.
* Product sent to me for review