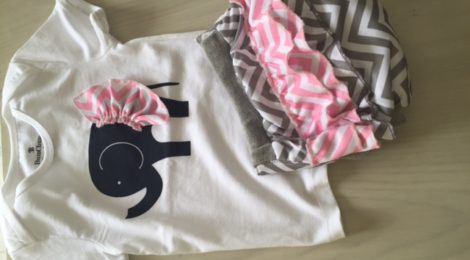 Bumchum Diapers are a new hybrid style of cloth diapers that are pretty new in the market. I haven't come across something like this when I did a lot of my research on cloth diapers.
I was contacted by Amrita Vaswani who is an active co-sleeping, baby wearing, breast feeding, cloth diapering mama of a baby and a 6 year old, and the founder of bumchums, to try out these really cute cloth diapers.
One pack comes with:
A Tshirt with a wide neck and arm elastic for varied sizes.
A smart cover in cute designs. It does not require pants or any ware proof layer.
An ultra soft nylon pouch, which is waterproof that holds the nappy pad. This attaches inside the cover
A 120ml soft polyester reusable nappy pad. The fabric is 'stay dry' so your baby doesn't feel the wetness or get rashes
Sold separately is a pack of disposable inserts made to fit in the BumChum pouch. These are non-toxic wood pulp based and anti bacterial. They are disposable and can be composted ( wet ones only)
All in all this is a really cool concept for those sitting on the fence and don't want to cloth diaper full time. For anyone wanting to take the plunge these are great as a starting place.
According to Amrita :
'BumChum brings a unique twist to baby clothing. It is a hybrid system of diapering which is both disposable and reusable. So you do not need to wash poopy diapers, if you don't want to.  It's paired with a cute T-shirt that will not ride up every time you pickup the baby. Together they are comfort baby wear that make your munchkin look chic and happy.'
It's a best o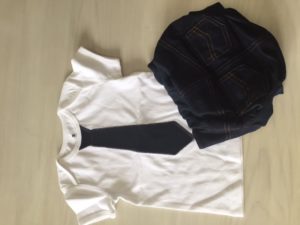 f both worlds in the sense that you can have the covers and the reusable insert as well as other brands of more absorbent inserts can be used. In addition while traveling or when you just know the next diaper is going to be a poopy one, their disposable inserts are more economical and ecofriendly than the mass marketed disposable diapers.
I really loved the fit and the comfort on my baby and he looked absolutely adorable with the tshirt and diaper combo and so perfect for the summer!
I especially adored the denim combo on the website! It looks totally adorable on little o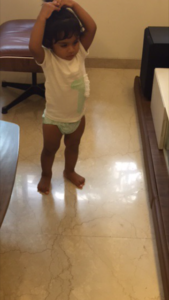 nes. I think my toddler just about fit into the large size but if you have a baby, definitely check this one out!
The pricing is also quite good for the quality : 1299/- for a set of Diaper Cover + Tshirt + Nylon Pouch + Reusable Insert . A pack of 12 non toxic biodegradable disposable inserts sold separately (also on the website)  are available for Rs 150/- on the website.
You can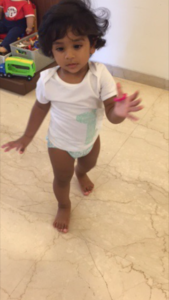 buy directly from their website http://www.bumchumdiapers.in/
All in all I would definitely buy a couple of sets of these with the disposables for travel and for home I'd use this with the reusable inserts. I use them in tandem with my other cloth diapers like the ones I've talked about here., but like I mentioned earlier, if you are a first time cloth diaperer this is the perfect starter pack to test the waters before you take the plunge.
Personally I use disposables while traveling and this set would be so perfect to travel with, as it's a very nice hybrid between disposables and cloth.
Thanks for reading today and I hope I've pushed some of you sitting on the fence parents to dive in!