Warning
: count(): Parameter must be an array or an object that implements Countable in
/home/who678197/public_html/wp-content/plugins/really-simple-facebook-twitter-share-buttons/really-simple-facebook-twitter-share-buttons.php
on line
514
Over three months have passed since I last posted on reading with N. Lots has changed since then. For one, I had started reading aloud chapter books to him around that time (he turned 3 in October). And two, we have both got hooked to a whole new world of books. To be clear we continue to read and enjoy lots and lots of picture books too.
I tried the Magic Treehouse series, Mudpuddle Farm and Mercy Watson first.
Mercy Watson was the one that did the trick.
It's a fantastic crossover series. Very simple writing, short chapters, very beautiful pictures, a colourful protagonist (a pig who loves hot buttered toast), a likeable bag guy (Eugenia Lincoln) and just a nice fun read!
Highly recommend this series as a great introduction to chapter books! I'd say this would even work for 2.5 years and up. A must have!
We tried reading Mudpuddle Farm before the Mercy Watson series but failed miserably. The only reason I picked this book as it has illustrations on every page (albeit black and white ones) and is based on life of farm animals which N find very interesting currently.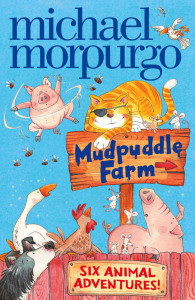 However recently (at 3 years and 1 month) we have started reading the series again and N follows it very well and enjoys the read. He asks about the characters and refers to them in regular conversation too. He even giggles in some places that leaves me marveling at his developing sense of humour and maturity.
My Father's Dragon: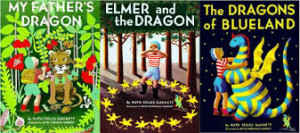 The first book in this series is really something we have enjoyed thoroughly. N loves animals and this first book is about a boy who goes to a Wild island to rescue a dragon and comes into contact with various wild animals; tigers, lions, a rhino, a gorilla, crocodiles all favourites. Short chapters, simple plot, one of our top picks for early chapter books. We haven't read the other two and have re-read the first one twice.
Magic tree house: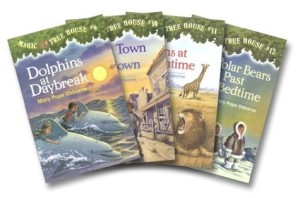 I tried a few of these and though N followed some parts I am putting this off for later. I love the books though because they have real facts and range from all sorts of geographies and time frames. Pirates, under the ocean, African Savannah, North Pole, Jungles in India, Jurassic age and many more exciting worlds to be discovered. I'd say a late 3's or early 4's would really enjoy this as a read aloud series.
Anna Hibiscus: 
This is a book about a girl who lives in Africa. Amazing Africa.
Her family is a huge African 'joint' family and very traditional and she has a Canadian – white mother. I bought it as I thought it'd be interesting and different from a cultural point of view. We read quite a bit but the chapters are really long like entire stories in themselves. So though N kind of figured out a little I think it's definitely to be saved for later.
Fantastic Mr Fox: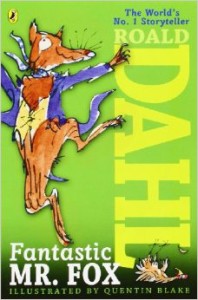 Good read for an early 3 year old though we didn't finish it. We got through most of the book but somewhere towards the latter few chapters we lost the plot. I'd start again maybe a month down the line but it's a simple plot and quite fun though there were some words I changed around like the farmers trying to shoot the Fox and shooting his tail down to a stump and the ugly descriptions of the farmers but then that's Roald Dahl true to form.
Jungle Book: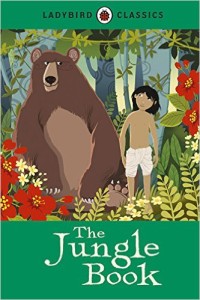 I bought this Ladybird classics version of Jungle book from Amazon a few months ago by mistake as I didn't have a look inside. It's the abriged picture version of the original and I put it away thinking I have no idea when we'd ever read it as it was verbose and with very few pictures. I didn't even think I could condense it for him as there was so much text. We were doing really short picture books then.
Recently I came across it and discovered that not only were we ready but it was devoured in two sittings. That's how far we've come. Plus N currently can't get enough of Mowgli in any form be it on Youtube as a series or books.
A bear called Paddington and Charlotte's web: I tried the first couple of chapters in both but we're no where there yet. Still super excited to read them. PS. alot of chapter books were gifts for his third birthday. Those who asked got a earful from yours truly!
Thanks for reading! I was happy to note that after my last post there have been quite a few Mercy Watsons ordered! Hope you find this useful and any more suggestions are welcome!
(These links are affiliate amazon links. If you do decide to buy any of these, I'd be really glad if you click through from here)